Pregnancy Health Care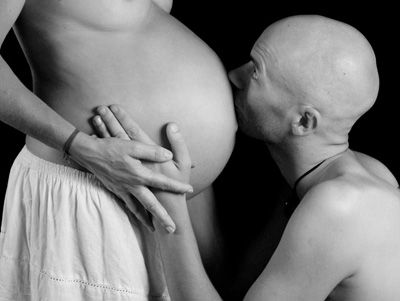 Pregnancy is an exciting time when you prepare for motherhood and imagine this new little being growing inside of you.
Mothers want a trouble-free pregnancy and a healthy baby at the end of it, but how do you go about it?
There is a huge increase in hormones and an increased need for many nutrients which can cause some common conditions of pregnancy.
These may include:
– morning sickness
– indigestion / heartburn
– constipation
– vaginal thrush
– muscular cramps
– varicose veins / haemorrhoids
– PUPPPS
– fluid retention
– stretch marks
– itching
– hypertension
– gestational diabetes
– insomnia
– anxiety
"I am so grateful I found Virginia during my pregnancy. I had PUPPPS (a pregnancy induced rash that was driving me crazy) and had tried various things to fix it. Antihistamines, V8 juice, cold water all eased the never-ending itch a little but nothing was more than temporary and minimal help. Apparently PUPPPS doesn't go away till the baby is born but I didn't want to give up so I asked Virginia for some herbs. WOW. Within 2 days, itch had reduced by 50%. By 10 days, it had virtually disappeared, to the point I stopped taking the herbs or even thinking much about it at all. SO delighted as this changed my last weeks of pregnancy from an itchy haze to just normal 3rd trimester slowing down. Baby now here and is perfect 🙂 Virginia, I can't express my thanks enough."
~ Sue White (www.suewhite.com.au)
But you do not need to suffer when there are many natural relief options available which will not introduce toxicity to the body or your baby and will not induce nasty side effects.
I can offer you many options which may be one or a combination of the following:
Dietary advice:
Foods to avoid during pregnancy to avoid infections such as listeriosis, toxoplasmosis and salmonellosis; and to reduce the risk of passing on serious allergies to your baby.
Foods to increase so that you are giving your body and your baby essential nutrients and to help with some conditions. e.g. constipation, heartburn, varicose veins, hypertension, pre-eclampsia, gestational diabetes etc…
Nutritional supplements:
To boost essential nutrients which you may not be able to meet with diet alone, and can be used to reduce/avoid some conditions. e.g. muscle cramps, fluid retention, indigestion, stretch marks…
I can't recommend Natural Beginnings enough – the knowledge and experience Virginia has shared with us on our natural pregnancy, birth and parenting journey has been invaluable and we feel very blessed."
~Meg
Herbal medicines:
Safe and gentle herbal medicines can be taken in teas or tinctures (including alcohol free when available) to nourish your body and baby, prepare your uterus for a better labour, and rid you of some conditions e.g. morning sickness, heartburn, constipation, insomnia, gestational diabetes…
Herbs can also be used to help induce an overdue baby so that a painful and obtrusive medical induction may be avoided.
"Newly pregnant and with a toddler to chase around all day, I was exhausted but still having trouble getting to sleep at night. After trying various remedies (listening to music, having a warm bath, even acupuncture!) I came to see Virginia desperate for some help with my insomnia. After only a few days on the herbs she prepared for me, I was falling asleep easily and more importantly, staying asleep! Bliss!" ~Amanda Reitzin
Flower essences:
I use Australian Bush Flower Essences which can help to treat physical conditions and are very effective in dealing with emotional issues which can come up during pregnancye.g. anxiety and fear surrounding the impending birth or preparing for motherhood, having difficulty in accepting the changes in her body or feeling physically restricted and limited at the end of the pregnancy, negative influences from other people telling their own traumatic or negative birth stories…
The flower essences can also help fathers in many ways. e.g. reduce fear of fatherhood or responsibility, increase sensitivity, bond with his child, deal with feelings of being left out because of all the attention that is given to the mother and child….
If you would like to discuss with me how I can help you have a more comfortable and enjoyable pregnancy, please contact me.