My name is Virginia Maddock.
I started studying Herbal Medicine in 1998, which ignited my passion for natural health and led me on a long journey of healing, self-discovery and thirst for more knowledge.
I furthered my education with more studies in Advanced Herbal Medicine, Iridology, Nutrition at Australasian College of Natural Therapies; and eventually Reiki, which I studied in India.
I started priv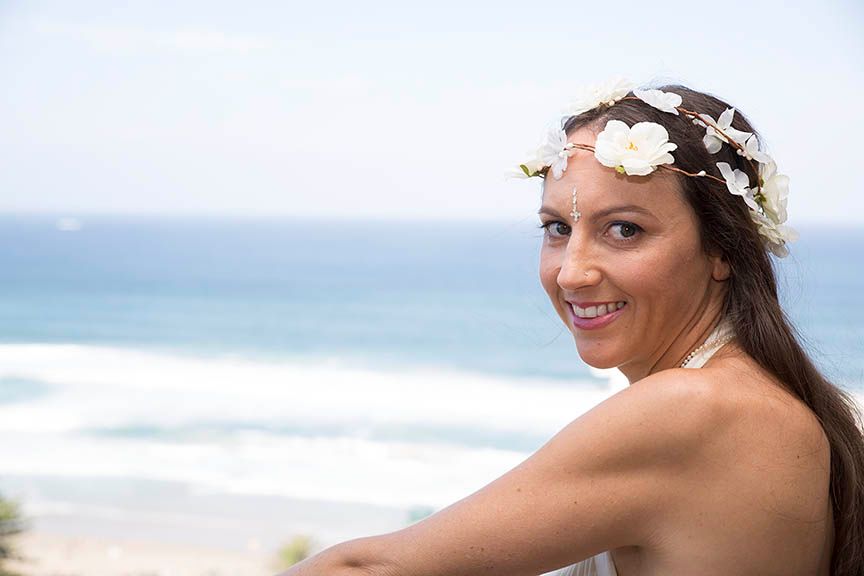 ate practice at Birthing Rites Australia in Bondi Junction (2005 – 2008), with some of the many pregnant women who came there for pre-natal classes. It was there that I discovered what a doula was and I knew immediately that I wanted to have the privilege of helping women and couples bring new life into the world.
So, in 2006, I embarked on the doula training course at Birthing Rites, which is the longest course available in Australia at one year long and encompasses over 200 hours of face-to-face training.
With such legendary teachers as Marie Burrows (doula, childbirth educator and counsellor with over 30 years experience in birth) and Sandra Robinson (co-author of the book "Birth: Conceiving, Nurturing and Giving Birth To Your Baby"), I was given not only a great education in birth, but also a thorough guidance in my own self development. This helped me to better understand my own mind, my tendencies and my own birth experience to better benefit those who need my support in such an important yet vulnerable time in their lives.
I have had valuable mentors such as midwives and counsellors, and have attended 9 series of childbirth education classes to educate me on all aspects of birth (including one for myself with my first pregnancy). I continue to keep updated with information by reading books and attending  natural birth workshops and annual homebirth conferences. I also continue to learn from those who allow me to be a part of their birth, which is always individual, continually challenges my expectations and is such an amazing experience to be a part of.
I have a passion for natural fertility, pregnancy health and well-supported natural birth so that couples can benefit from a continuity of care from the preconception period, throughout pregnancy and the birth of their child, through to primary care of their family's health (or any part thereof).
"Virginia has been treating me for various health concerns over the last year. She has always been quick to offer support, advice and empathy – she is obviously extremely passionate about her practice and her professionalism and service prove this. I highly recommend Virginia Maddock to anyone requiring sensitivity and pro-active assistance with health related issues." ~Arielle Nakache-Moulay.
My husband Dan and I completed our first preconception health programme and I fell pregnant on our 2nd attempt in 2008. I enjoyed a very healthy pregnancy and gave birth to my son Jetsun Bodhi at home on February 8th 2009.
We completed our 2nd preconception health programme in the Summer of 2009/10 and I fell pregnant on our very first try! I gave birth to my second son at home on September 28th 2011. Keanu Jarrah joins his big brother in perfect health, both free from the 'Nail Patella Syndrome' genetic disorder which I carry that has a 50% chance of passing on – another testament to the preventative health benefits that preconception care can bring.
Jetsun and Keanu continue to inspire me to help other couples enjoy the same benefits that a good health programme has given to our family – neither have ever needed to see a doctor!
I am an active volunteer with Homebirth Access Sydney, having just given up the Managing Editor role after over 2 years and 9 issues for 'Birthings' magazine. I am currently serving as Coordinator and E-Newsletter Editor.
I am also the Beer & Bubs facilitator for the Sydney, held in Pyrmont at the Harlequin Inn. Beer and Bubs is a one-night workshop at the pub where dads can learn how to support their partner through the birth of their baby. Please go to the website to book.
In October 2012, I undertook placenta encapsulation training and am now offering this valuable service to new mothers. Please see the Placenta Services page to find out how consuming your placenta in capsules or a tincture can help in the postnatal period and beyond.
Courses and Qualifications
Advanced Diploma of Western Herbal Medicine (incorporating: Certificate 1 Bush Flower Essences) [2003]
Diploma of Botanical Medicine [1999]
Diploma of Nutrition [2006]
Advanced Certificate of Iridology [2002]
Post-grad Certificate in Herbal Medicine: The Special Case of  Pregnancy [2007]
Doula certificate [2006]
If you would like to discuss how I can help you experience a healthier, more comfortable pregnancy, a more positive and enjoyable birth, a healthier baby and a smoother transition into parenthood, please contact me.