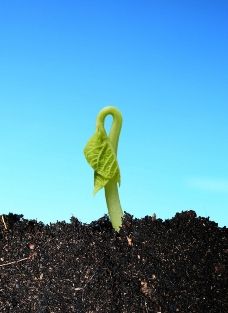 Natural Beginnings is a complete natural health service which supports families from Preconception, through Pregnancy, Birth, Post natally, and as your Family grows. This encompasses the healing power of herbal medicines, dietary advice, nutritional supplementation and flower essences to overcome health and emotional imbalances that stand in the way of radiant health.
With a special interest in natural birth support, water births, VBACs and homebirths since 2006, Virginia Maddock from Natural Beginnings also offers a Doula service and covers the Sutherland Shire, St George, Bankstown, Inner West (RPA) and Eastern suburbs (RHW) areas.
Virginia also offers Placenta Encapsulation for post partum wellness, ready-made Herbal Medicine blends for acute health conditions, and Herbal Creams and Balms for skin and musculo-skeletal conditions.
Natural Beginnings can assist those who wish to:
– Return to better health naturally by treating causes instead of masking symptoms.
– Address health issues that stand in the way of conceiving naturally.
– Boost health and nutrition to prepare for a healthier baby.
– Overcome pregnancy related health conditions.
– Have help in writing a birth plan.
– Have extra support to assist you during pregnancy, labour and birth.
– Celebrate your pregnancy and upcoming birth in joyful ceremony with your friends.
– Have your blooming belly transformed into a beautiful henna artwork at your Blessingway or baby  shower.
– Have your placenta prepared into medicine, and/or artwork and keepsakes.
– Release trauma and fears from past birth experiences which may impact on your parenting and future births.
– Treat your children's health naturally, without the toxicity and side effects of medical drugs and vaccinations.
– Have the continuity of care throughout you and your children's lives.
Virginia is now seeing health clients on Mondays, Tuesdays, Wednesdays, Thursdays, Fridays and Saturdays in the Natural Beginnings clinic, or in local homes, by appointment only. Initial appointments are charged at $110 for up to 90 minutes, and follow up appointments are $80 for up to 1 hour. (Home visits will attract an extra charge!)
Or if you would like to meet with Virginia to discuss if you would like her to be your doula at your birth, a complementary meeting can be arranged at a time to suit, in the clinic, your home or at a cafe in neutral territory.
Virginia Maddock
W. (02) 9501 0863
M. 0415 683 074
A. 30 Pinnacle St
Miranda NSW 2228